3 tags
The Atlantic: The Great Gatsby's Fabulous Betrayal... →
I plan on seeing the new "Great Gatsby" movie on Monday because I'm spending the weekend packing to move into a new apartment! Can't wait to show y'all photos of the new place. This article from The Atlantic is helping me prep for the main reason I'm seeing the movie: the costumes.  "The details of the new film's wardrobe aren't historically...
2 tags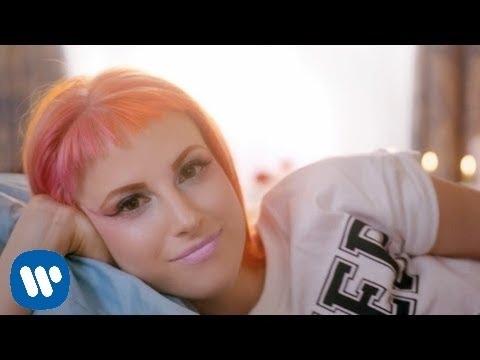 7 tags
LLS 2013 Woman of the Year Candidate Gala
I had the pleasure of attending the Leukemia & Lymphoma (LLS) 2013 Woman of the Year Candidate Gala over the weekend.  Nora Sommerkamp was the woman of honor that evening because she has poured her heart and soul into raising money for LLS and that the amazing work the organization does. This was my first time attending a Gala and I wanted to make sure my outfit was up to par.  Thankfully,...
8 tags
Vote: Gala Attire
My charity of choice is the Leukemia & Lymphoma Society (LLS).  Every year, this amazing organization raises millions of dollars in order to inform the general public about blood cancers, provide resources to individuals and families suffering from these diseases, and ultimately funds research to find a cure.  After my mom lost her 20 year battle to leukemia in 2010, I've been involved...
8 tags
Kate Spade Saturday
It's finally arrived! Kate Spade's more affordable collection, Saturday, is now available online. There are so many items that I instantly gravitated to that are perfect for Spring. These items by themselves are cause for excitement. However, I was happily surprised when I stumbled upon the "Design A Weekender" page. This gives you the ability to create your own...
9 tags
The Day That Changed Everything: My Engagement...
I apologize for my blogging absence, kind of. I've had a super crazy week between work and school that hasn't left much time to prepare posts. Also, I had the best weekend EVER. Why you ask? I'll give you all the details below… Last week was my 26th birthday. Celebrations were low key and the only present I was expecting was from my boyfriend. We both planned to travel up...
15 tags
27 tags
7 tags
Elie Saab Fall 2013
There are some designers who are able to turn out perfect collections ever season. Elie Saab is certainly among them and I look forward to seeing his newest creations every single Fashion Week. Below are some of my favorite pieces from his Fall 2013 collection. All images from Style.com
5 tags
Inspired Office Attire
Diane Von Furstenberg Dress / Top Shop Blazer / HUE Tights / Brooks Brothers Kitten Heels / GUESS Satchel / Sunday Riley Nude Lipstick I saw this Diane von Furstenberg dress and fell in love. However, with its $420 price tag (and that's the sale price), it will unfortunately never be mine. Still, in case anyone else is considering buying this beauty, I wanted to show that this dress can...
11 tags
Neon Nomad
Free People's latest collection, Neon Nomad, is one clearer after my heart. Below are some of my favorite pieces. Can you tell I'm desperate for summer?                                                                                          
5 tags
Beaded Beauty
Even though my ability to create this post is due to a "snow day" in DC, I couldn't help gravitating toward this beaded beauty on sale at CUSP. I think it's a great dress for just under $65. A real statement dress for whenever those warmer days return.                                                    Cheers to hoping that warmer days are quickly approaching!
6 tags
My Namesake Dress
I received an email yesterday announcing that Bloomingdale's was having a 24 hour sale on select French Connection merchandise. I was upset knowing that I would be unable to take a look at these dresses until I got home late in the evening—the consequences of going straight to class after a full day's work. When I checked out the items available, I was happily surprised to find...
6 tags
All That Glitters Is Gold
How beautiful are these Nicholas Kirkwood heels? They are sale at THEOUTNET but still way off my affordability chart. My birthday is coming up next month…I'll have to keep my fingers, toes, and maybe even my eyes crossed to even think that I'll have a chance of receiving these! Are you as in love with these heels as I?
6 tags
COVETING RACHEL RACHEL ROY
Saw these pieces (dress and blazer) from Rachel Roy's less expensive line, Rachel Rachel Roy, and instantly fell in love. Would love to have either of these pieces in my wardrobe. It's also great that these two pieces can be worn together to create a unique look.                    Are you coveting these as much as I am? Hope everyone has a great weekend!
2 tags
Cheers to London!
I spent President's Day weekend in London with my family to witness and celebrate the marriage of my cousin to his lovely bride. The wedding was lovely, the couple was overjoyed, and I am so thankful I was able to attend. It just happened to be London Fashion Week while I was in town, but unfortunately I didn't have the time (or energy) to sneak away. However, I did enjoy the...
Ultimate Lust Item: Dolce & Gabbana Sequin Blazer
This is on sale for $910 (vs. the over $2K original price tag) on THE OUTNET. Look how shiny it is just in pictures! I will be dreaming about this blazer and all its glory for many days, months, and years to come.
11 tags
Not Your Grandmother's Lace Dress
Even though lace can be a matronly fabric, designers are clearly exploring other ways to incorporate lace into their work.  On that note, I was happily surprised to see CUSP by Neiman Marcus feature this Madison Marcus lace dress today. I love all the unexpected elements in this dress, especially the colors and the color blocking.  What is a favorite unexpected less item that you've had...
Stuck on Sequins
Was browsing the Bergdorf Goodman evening gown collection (who doesn't do this with their free time?) and came across this gorgeous Marchesa sequin dress. I love how the beading is way above average. The pattern is intricate and noteworthy. For an embellished number, this sure is a serious dress! Too bad this dress costs 4 figures.
Dressing with Illusion
This Madison Marcus dress made me do a double-take. Was it a cut out dress with a dramatic neckline? No, it was a trick-dress with a sheer fabric underneath to give the illusion of showing some skin. I really love this dress; feels like it is classy but with some attitude. It's perfectly styled above with nude heels. I think any gal would be the instant life of the party wearing this...
5 tags
Cutout Dress
THE OUTNET needs to stop featuring clothes that I love and are on sale. My mind plays these weird tricks on me where if I don't buy any of these amazing items, I feel terribly guilty. How could I not buy this top or these hot pink pants (an item which I've been coveting for a long time)? Do I really have to save money for retirement?  The Elizabeth & James dress above was one of...
5 tags
Black + Gold
Loving this black and gold baroque pattern shirt by Alice + Olivia (hard not to love everything from that brand). This top is an easy way to dress up a casual outfit. Throw on with jeans and a blazer and you have a great going out look! Just as easily, tuck it into a pencil skirt and you have a casual, but sophisticated work outfit. Even better, you can grab this shirt on sale for about $100 at...
4 tags
Ball Grown Beauty
Saw this Reem Acra gown on Gilt Groupe and my jaw immediately dropped. It's so simple and so gorgeous. This is a dream dress, unfortunately without a dream price tag.
4 tags
Returning to Blogging
2013 has been off to a good, but extremely busy, start for me thus far. Unfortunately, that resulted in little time to dedicate to the blog. Hoping to get back to posting more regularly. Here's a nice welcome back with this beautiful LBD by Mikael Aghal. The beaded waistline is a great accent and helps the dress stand out. You can score this beauty on sale at The Outnet for just under $200....
5 tags
Just Can't Resist A Glittery Dress
I love everything about this glittery dress from ASOS. It would be terrific for NYE or just any time you feel like celebrating! There's no lack of other sparkly options from ASOS like the dress below (P.S. It's on SALE!). For whatever reason, to me, it seems more subtle in terms of the glitter factor.
5 tags
5 tags
5 tags
Coveting: Packable Rain Boots
Saw these new Hunter rain boots on one of my favorite blogs, Cheetah is the New Black, and have been craving them ever since. I'm traveling to London in February for my cousin's wedding (SO excited) and rain boots are mandatory. I have a very reliable pair already, but when it comes to packing them in a suitcase they take up a lot of essential room.Where will all my Top Shop finds...
4 tags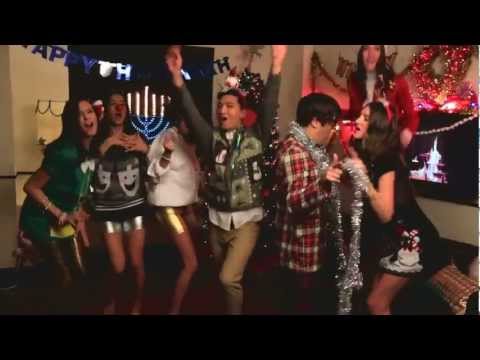 4 tags
5 tags
Perfect Holiday Top
Too cold to wear a dress out this holiday season? Maybe consider opting for this gold French Connection top. Whether paired with jeans or some crisp cropped pants, you'll have a great outfit. But, you better get this quick! It's on sale for less than $45 on Bluefly now. What are you waiting for?
7 tags
Only Thing Better Than 1 Reiss Dress...
Are TWO fabulous Reiss dresses! Alexie Black Stripe Lace Dress & Rebecca Black Three-quarter Sleeve Body Con Dress Best part about the Rebecca dress is it's on SALE! Better grab one, or both, quick!
5 tags
Beaded Glory
Good thing about the holidays: gorgeous dress after gorgeous dress is available. Bad thing about the holidays: the limitations of my wallet. I was starkly reminded about this challenge when I saw this 3.1 Phillip Lim dress. It's literally intended to draw attention to whomever has the pleasure of wearing it. The dress is aptly named "All Eyes On You." I would definitely wear...
4 tags
Need 1 in Every Color
Saw these shoes featured on one of the many style blogs I read and for good reason! They are definitely inspired by almost identical Valentino flats. These shoes could arguably be considered the "it" shoe of the season. The downfall is that the Valentino ones cost 10 times more than these flats by C-Label Hudson 10 available on Piperlime. I'm seriously contemplating getting...
6 tags
9 tags
The Perfect Holiday Dress
In the words of Rachel Zoe: "SHUT THE FRONT DOOR!" This floral sequin dress by Dress the Population (available at CUSP) is my pick for the perfect holiday dress. It's fun, sparkly, and different. You won't have to worry about showing up to a party in the same dress as someone else. Would you wear this during the holidays?
4 tags
Gold + Tweed
Obsessed with this Malene Birger embellished tweed dress. It's absolutely perfect for a classy work holiday party. I think I'd even wear this more regularly just to spruce up my office wardrobe. Unfortunately, my paycheck won't come close to enabling me to afford this dress, but I'll keep this on my wish list indefinitely.
6 tags
Shoe Party in the Front AND Back
Saw these Sophia Webster sandals on NET-A-PORTER and instantly fell in love. The details from every angle make these shoes extra special. I could see these working perfectly to dress up jeans paired with a black blazer, or, if you work in a casual environment, these could be worn easily with a black pencil skirt. If only they were affordable enough to add them to my "holiday gifts...
3 tags
3 tags
Atelier AZZA
The Chicago-based designer behind Atelier AZZA, Azezza Khan, was featured recently by Refinery 29. I instantly fell in love both with Azezza's clothes and her personal style, which is greatly tied to her Indian heritage and education.  And the designer herself. Are you digging Azezza's fashion sensibilities as much as I am?
5 tags
5 tags
7 tags
4 tags
New York Times Magazine: How Zara Grew Into the...
By SUZY HANSEN Published: November 9, 2012  Article Link Galicia, on the Atlantic coast of northern Spain, is the homeland of Generalissimo Francisco Franco, but is otherwise famous for being a place people try to leave. For much of the 20th century, hundreds of thousands of gallegos, as they are called, emigrated to countries as far away as Argentina to escape Galicia's rural poverty....
6 tags